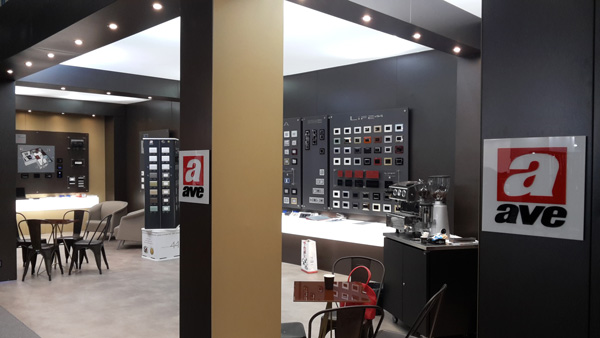 12 Dec

AVE's building automation 100 hotel show

Held on November 25-28 2016, 100% HOTEL SHOW of Athens was a very important and prestigious for hoteliers and tourism professionals who were able to meet the most recent product in this sector.

AVE building automation offer is particularly revolutionary. Behind the brand DOMINA Hotel, AVE presents several solutions dedicated to comfort and energy savings, that elevate the quality of the guests' service. An evolved hotel management system that simplifies the work of the hoteliers reducing costs and increasing hotel's standards thanks to the several combinations with front plates and elements for electrical systems.
Maximum design freedom with innovative AVE toggle, touch and traditional switches. In addition to its strong commitment ...

AVE Connect has arrived, the new app for iOS and Android devices that allows DOMINA plus home automation to integrate pe...