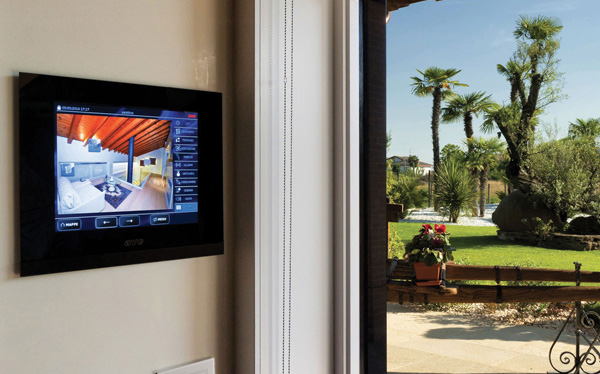 14 Oct

Smart villas: AVE's proposals

AVE always stands out for the aesthetic imprint that characterizes its devices and its components. Elegant shapes and home automation are a modern marriage, that comes inside the most prestigious villas characterizing environments with a unique touch of style and excellence.

Design is AVE production strength and the symbol of qualitative and prestigious "made in Italy". It represents the added value on which the firm has built its business philosophy, based on constant planning and highly technological and reliable but also refined offer, elegant solutions with an innovative and unique design, suitable for a more and more developing market for its possibility to be easily inserted into any space.

Even the advanced home automation systems DOMINA plus follow this orientation: design melds simple and linear shapes. Behind the elegance of AVE front plates and frames there are technological jewels, as the modern home automation supervisors DOMINA Plus, the interactive control centres from which you can govern and manage your home with just a touch.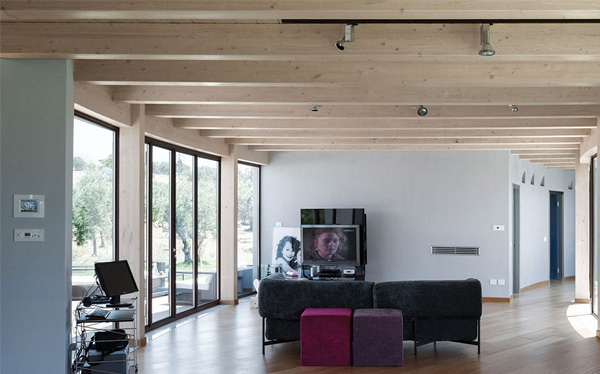 Surrounded by greenery, this villa of italian town Scalea becomes a model of this union. This luxury manor adopts architectural solutions that cover the building with a monumental elegance, always opened to the outside landscape and the innovation. For the security and management of this large villa the owners have relied on AVE and its sophisticated DOMINA Plus home automation system, which allows to easily supervise both the external areas as the internal ones. Via the Touch Screen TS03 users can manage the lighting, temperature and motorized shutters of each local in order to create the desired atmosphere in any room.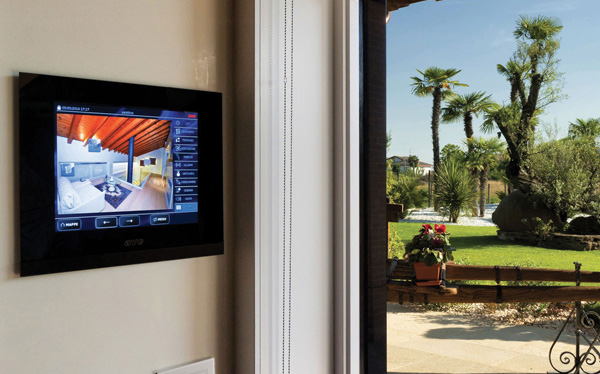 Instead, the villa of Abano Terme choses to insert the advanced Touch Screen supervisor TS05 that represents the best home automation system. Equipped with a crystal LCD colour display of 15″, this device looks like an elegant furnishing item. First device of AVE home automation proposal able to integrate video door entry function, the TS05 enhances the rooms of this villa with a simple design and the best comforts, such as lighting regulation, energy savings, temperature, alarm and sound systems control, technical alarms management, supervision functions, irrigation management and remote control through integrated web server.
The music becomes smart with DOMINAplus. From now AVE home automation is able to interface with the Vivaldi Giove FREENE...

The best technology combines with unprecedented aesthetics and valuable materials to create a unique concept. New Style ...