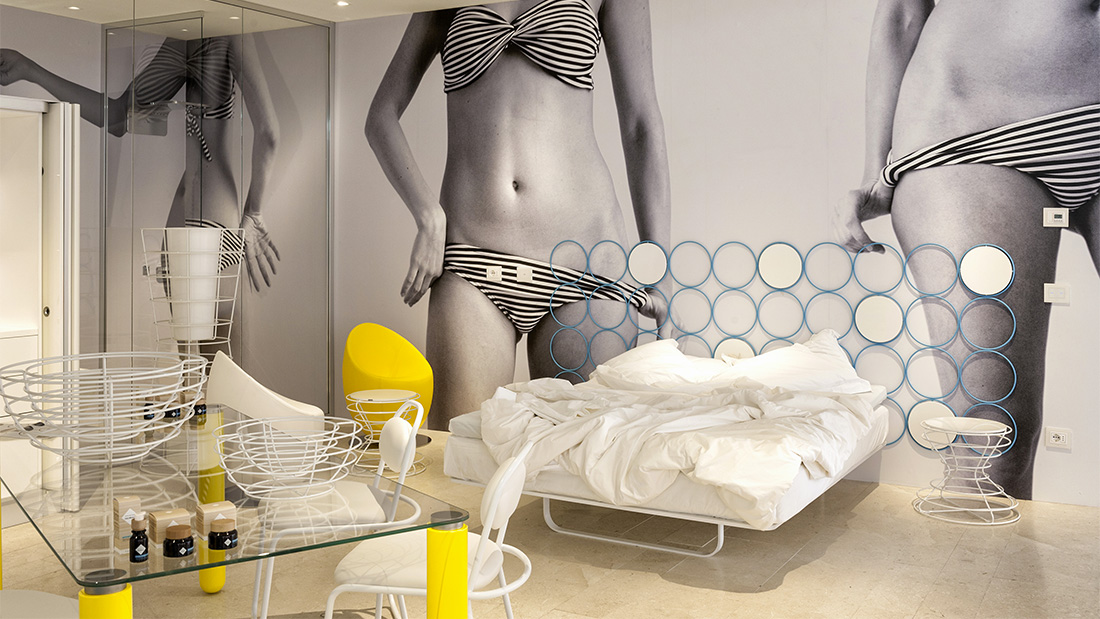 13 Apr

New Hotel concept AVE and Simone Micheli Fuorisalone

Architect Simone Micheli chooses AVE and its DOMINA Hotel automation system for his exhibitions at Fuorisalone. Two innovative fairs for a new hotel concept, where AVE's solutions are an essential part.Born from the collaboration with several partner companies, that includes AVE as a very important protagonist, these events became a real opportunity to discover the benefits of a hotel automation management.
At the Fuorisalone the architect Micheli choose AVE
The first, (3S) X THd = three suites for TownHouse Duomo Duomo is an ethical and intelligent project that becomes the manifest of a new way of doing architecture, aimed at territorial and urban regeneration: three suites with bathrooms characterized by their distinctive and fascinating set-up. Over the course of 2017 the suites become real, transforming itself into a work of permanent art to stay and live intense moments of well-being, inside theTownHouse Duomo.
HEART'S SERVICED APARTMENTS for Art – Business – Mountain – Sea confirms a great appeal for the Milano Design Week audiences.  4 models of serviced apartments for 4 different destinations (art, business, sea, mountains). In this context DOMINA Hotel automation solutions have been selected by Micheli to offer visitors more comfort, in line with the highest expectations; these environments can adapt to his needs. It's enough a tap on a surface, such Young Touch front plates, to control the lights and the connected devices. Dedicated to 4 international entrepreneurs of this innovative service, these environments are conceived by Simone Micheli as comfortable and welcoming spaces, smart and interactive places, real homes in daily life but also equipped with essentials for the guest.
The two exhibitions organized by Simone Micheli for Fuorisalone 2017 confirm once again the fruitful collaboration between AVE and the well-known architect, who sees in design, architecture, innovation and technology the elements that inaugurate a new hotel concept.
In this very elegant AVE home automation project touch technology becomes an everyday reality: the system so can give it...

Villa Rinaldi winery has made its spaces even more valuable integrating AVE home automation. Thanks to DOMINA plus, each...